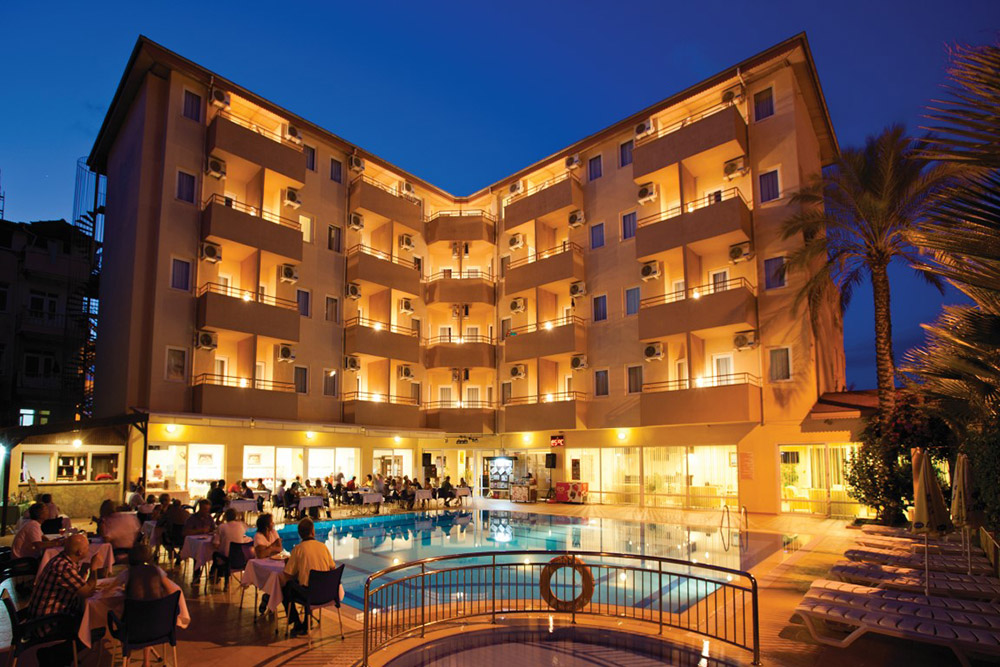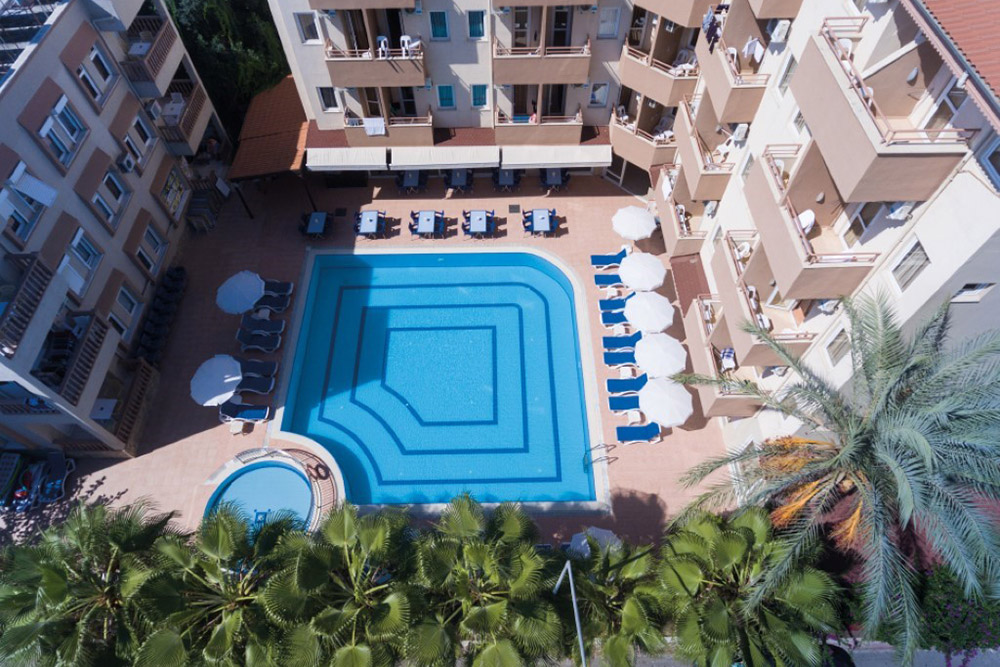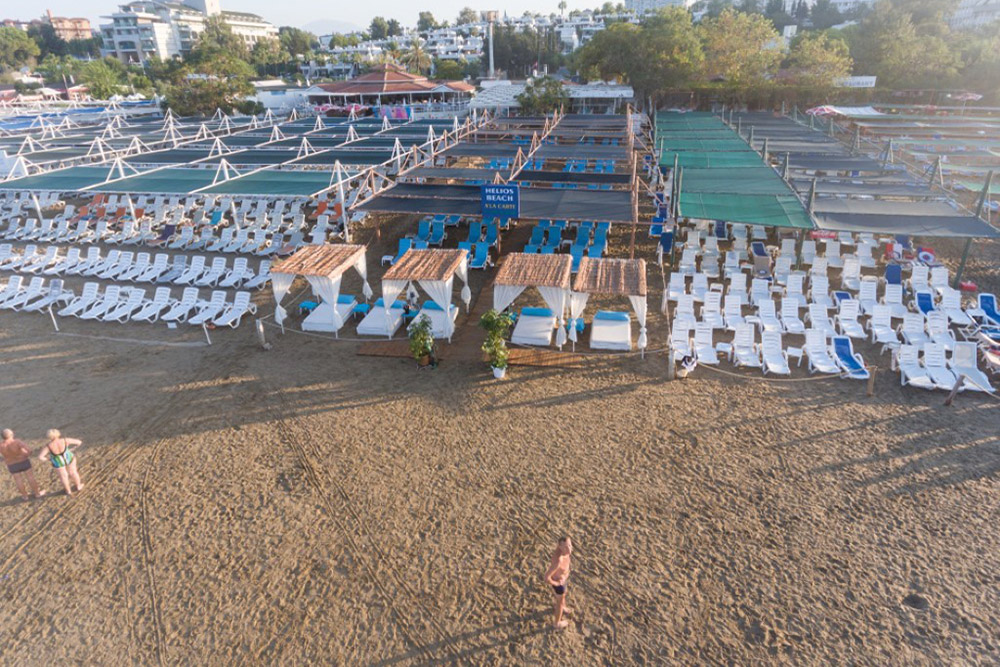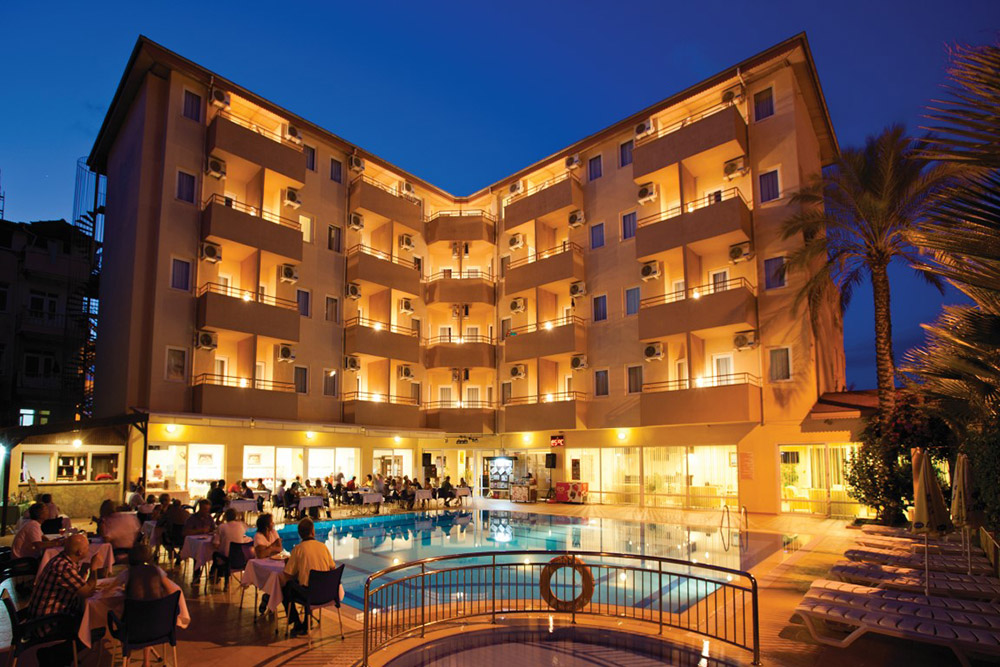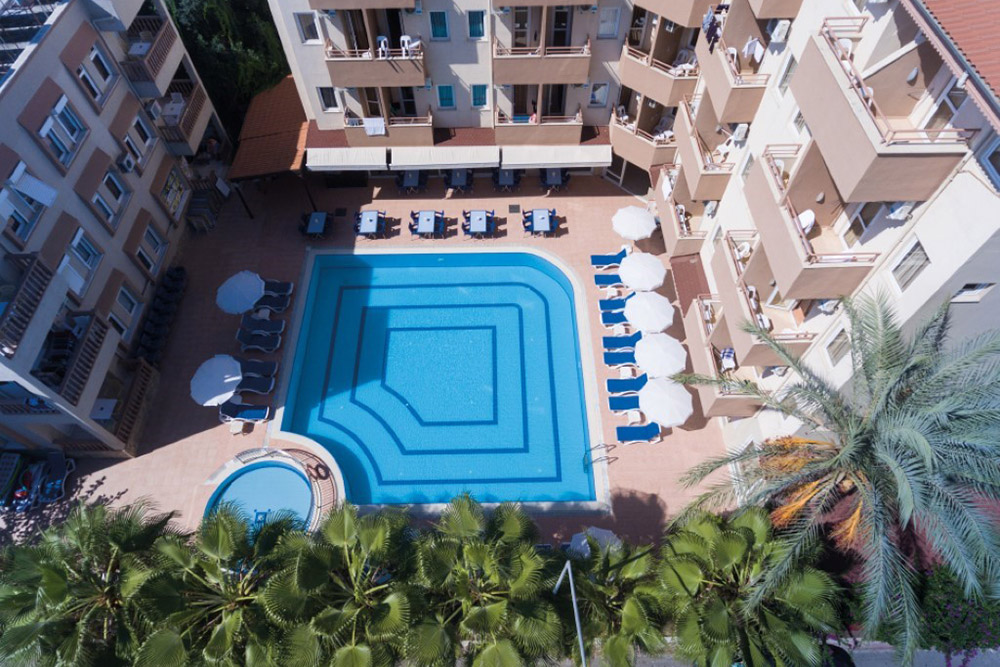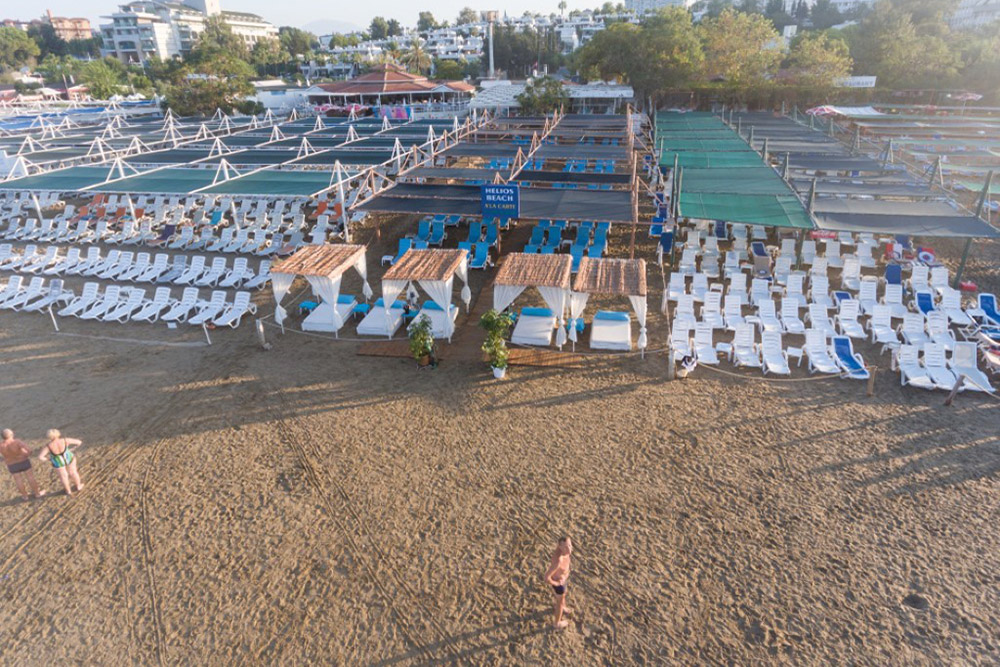 ---
Overview
Helios hotel, located in a total area of 2 thousand square meters, transforms your holiday into a great treat with its unique comfort and luxurious rooms, pools, restaurants, bars and more.
Location
Distance to the City Center from Antalya 75 km.
Distance to the Side Antique City Center 3 km.
Distance to the Antalya airport 65 km.
Distance to the see 600m.
Proximity to historical, cultural and natural beauty
Accommodation
Experience the Helios hotel experience with standard and family rooms, which offer the highest level of comfort and luxury hotel conception in Kumköy, the heavenly corner of Antalya, in the Mediterranean.
40 standard rooms with pool view
11 family rooms
VİP Service
Balcony, WC, Bathroom, Air conditioning,Tv, Telephone, Hair dryer, safe.
Entertainment & Activity
Stretch your borders at the entertainment center Helios Hotel
Themed partys
Dazzling shows
Live music
Turkish night
Spa
Enjoy the unforgettable taste of serenity, relaxation and feel yourself fresh in the hamam and massage hall of the Helios hotel.
Massage parlor
Turkish bath, sauna
Beauty centre
Wedding and Organization
Helios hotel professionals are at work to transform your most beautiful days into an perfect fairytale.
Expert teams in the field
Splendid weddings
Special dishes
Invitations
Visits
Our Vision is:
to expand our position in the hospitality industry and to grow not only in Turkey but also to the most prestigious brands in the world in the food and beverage sector.
Our mission is:
to be the most hospitable company in the world by creating meaningful opportunities for our team members.
Is to make the lives of our employees and guests more privileged.
To create a familiar and peaceful work environment in which our employees are rescued by everyone and at the same time open to developments and have a sense of belonging.
To offer our guests a pleasant atmosphere to meet the expectations of the guests and customers in terms of value, quality, personal and friendly service and go beyond these expectations.
Culture and Aim
As Helios Hotel family; we are a post modern team composed of professional, enthusiastic and enthusiastic professionals acting in accordance with our goals and vision. we all show each other and our guests eternal respect and love.
We work here because we like our work and we want to do it the best.
We are acting in accordance with our vision
In our work, we do not accept statements such as "this is not my task" or "it is not my reach".
We want it to be fulfilled at any cost.
We love the laugh and we pay attention to the eye contact.
We want discipline in everything we do, but we avoid too much formalism.
we refuse to live with the values mentioned in the guidelines and not implemented. We like to carry these values in our hearts and use them in our everyday lives.
We pay much attention to detail because it makes us different from our competitors.
We believe in a balanced lifestyle.
We love our company and we work hard, but we do not neglect our families and ourselves.
Our values
Our values drive our team's way of working and relationships, our customer service and the way we relate to all stakeholders.
Every day, selections and final decisions are made in the company as well as in the affairs of the guests.
Our shared values ensure that all of our employees make decisions based on the same principles.
Honesty
Respect
Teamwork
Effort
Leadership